Mental disorders can be difficult to discuss, but it is important to be aware of them nonetheless. The following books are great jumping off points for teens to learn about the effect of mental illness on an individual, a family, or a community. These works of fiction provide young adults with a variety of perspectives on the importance of mental health, and can kickstart a discussion on how to handle issues like depression, anxiety, and other barriers to one's well-being.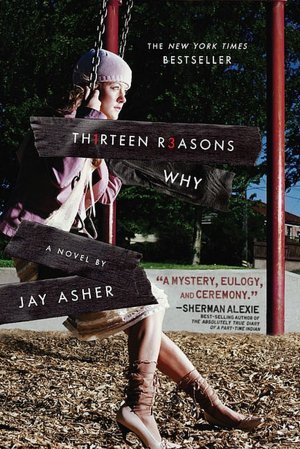 Thirteen Reasons Why by Jay Asher
Jay Asher's debut novel follows Clay Jensen, a high school student who comes home to find a box of tapes on his doorstep. These tapes come from Hannah Baker, one of Clay's classmates who committed suicide two weeks earlier. Through these tapes Hannah describes the thirteen reasons why she decided to end her life. In this thought-provoking novel, Asher encourages young readers to analyze their interactions with others and keep in mind that everyone is fighting their own private battles.
Charlie is a shy high school freshman just trying to find his place in a new school. Struggling with the suicide of his friend and the death of his beloved aunt, he is afraid to reach out to his fellow students. That is, until he befriends seniors Patrick and Samantha. Together they help him confront his past and learn that life is what you make of it. Structured as a series of letters to the reader, Chbosky's debut novel deals with topics such as anxiety, sexual abuse, and suicide, and encourages young adults not to let their past prevent them from enjoying the present.
Just Listen by Sarah Dessen
Annabel used to be the girl who had it all, but after being sexaully assaulted at a party, she enters her junior year ostracized and traumatized. It doesn't help that her picture book family refuses to address the problems that haunt their home, including her sister's anorexia. Despite her trouble, she finds a friend in Owen, the notorious outcast of the school. Together they learn how to confront their problems honestly and deal with their pain and anger. In this book, Dessen passes these lessons on to her readers, that they might use them to combat the struggles they may face.
Green's debut novel follows Miles Halter, a teenager who convinces his parents to enroll him in Culver Creek Preparatory High School. There he meets his roommate, Chip Martin, who introduces him to his eclectic group of friends. This includes the wild and unstable Alaska Young, who immediately captures Miles' affection. They introduce Miles to the underworld of Culver Creek, and spend their time causing trouble for their rivals, a group of students called the Weekday Warriors. Over the course of the novel, readers gain further insight into Alaska's mental instability and the effect it has on those around her. Together these students suffer through grief, guilt, suicide, and growing up.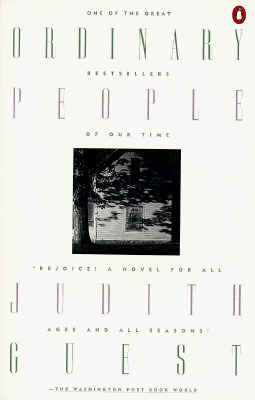 Ordinary People by Judith Guest
The Jarretts are your typical American family: Beth is the perfect, efficient housewife; Calvin is a determined, hardworking father; Conrad and Buck are ideal sons. But after Buck's death, this perfect image of the Jarrett family shatters. Unable to cope with his brother's death, Conrad attempts suicide. His mother retreats inward, trying even harder to portray the facade of perfection, and Conrad seems to be the only one interested trying to face what has happened to his family. Guest writes this classic tale of forgiveness and recovery in a stream-of-consciousness style that invites her audience into the minds of these characters and explore their grief from within.
Identical by Ellen Hopkins
Kaeleigh and Raeanne are identical twins dealing with very dissimilar problems. Still coping with a car crash nearly ten years before, their mother has all but abandoned her family for the campaign trail, and their father has turned to Kaeleigh to fill the void of his wife's absence. As a result she develops an eating disorder and turns to self-harm, while Raeanne seeks the comfort of drugs and alcohol to deal with her parent's neglect. In this brutal narrative, told through a series of poems, Hopkins explores the fragility of identity and the impact trauma can have on one's mental health.
Impulse by Ellen Hopkins
Like Hopkins' other novels, Impulse is written in verse and follows multiple perspectives. At Aspen Springs, a recovery center for those who have attempted suicide, readers meet Vanessa, Tony, and Connor. These three teenagers each tried to end their life, and must now face their demons in order to recover. This novel not only demonstrates three young adults exploring their identities, but also reveals the harsh reality of addiction, self-harm, suicide, and mental illness.
A Corner of the Universe by Ann M. Martin
Martin's young adult classic is about eleven-year-old Hattie who helps her parents run the boarding house where they live. She spends most of her time reading, painting and enjoying the company of their eccentric guests passing through the small town. But this summer, Hattie's uncle Adam has come to stay with her grandparents after his "school," an institution for the mentally handicapped, closes temporarily. Hattie has never met Adam, but she takes to her uncle immediately, despite the fact that the rest of her family has trouble understanding him.
One of Those Hideous Books Where the Mother Dies by Sonya Sones
This novel is about a girl named Ruby. After her mother loses her battle with cancer, she moves from Boston to Beverly Hills to live with her father, famous movie star Whip Logan. Frustrated by this turn of events and unable to cope with her mother's death, Ruby spends most of her time desperately trying to keep in touch with old friends and avoiding her father, who becomes the target of her anger and grief. Sones invites her readers to explore the boundaries of grief and the ways it manifests itself in this verse novel about coping with loss and personal change.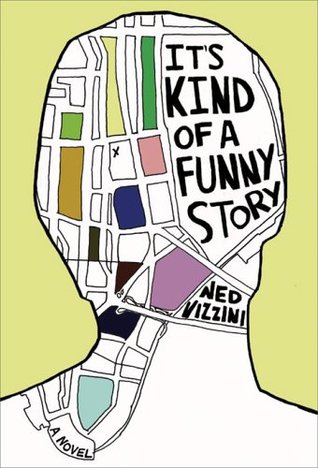 Craig Gilner is an ambitious teenager living in New York City. After months of nonstop work on his exams and application to the Manhattan Executive Pre-Professional High School, he is delighted when he receives his acceptance. However, he is unable to handle the high-pressure environment. He stops sleeping and eating, and nearly ends his own life. After his suicide attempt he is briefly institutionalized. Here, with the help of a few unlikely friends, he learns how to handle his anxiety and depression.
For additional resources, please visit www.mentalhealth.gov. If you or someone you know is at immediate risk, call 911 or the National Suicide Prevention Lifeline at 1 (800) 273-8255.